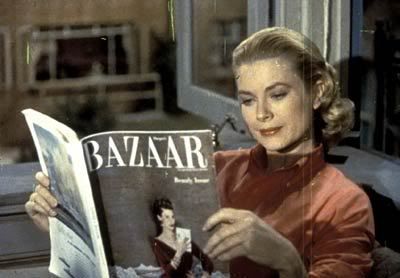 rear window. my favorite look at the voyeur in us all. this film reminds me of the thrill i felt pretending i was nancy drew, running around the neighborhood, spying on the 'mean people' and making up tales about every little 'clue' i saw. an old soda can drifting down the sidewalk? clearly the key to a crime. the pizza box shuffling awkwardly in the breeze? obviously the villains dinner.
at least Rear Window is a GuiltLess pleasure. And who wouldn't want to watch the screen when Grace Kelly is the one doing the spying?
and who hasn't looked out their rear window and wondered what the neighbors are up to?